Volunteer
Update as of April 4th: We are delighted to announce that we're re-opening some of the volunteer opportunities with the children at Stepping Stones Shelter! Starting on April 19th, individuals can help as tutors/childcare volunteers for the kids in-shelter. Volunteer activities will be scheduled on Tuesday and Thursday evenings from 7:00 p.m. to 8:00 p.m.
Anyone interested must fill out our volunteer application and follow the steps described in the application before signing up. This volunteer opportunity will be now available in addition to the current volunteer position involving donation-sorting and house-related tasks. Please note that to volunteer in the shelter, you must wear a mask. Please also note that vaccinations are not required to work, volunteer or reside at the shelter.
For more information about our updated volunteer options, please contact Helen Domenici at helen@steppingstonesshelter.org or contact her at 301 251 0567.
Youth Volunteers & SSL Hours
3 SSL hours can be earned by a youth volunteer for providing a meal (lunch or dinner). You must sign up to provide a meal and fulfill the request as described through the sign up link below. You will need to provide a completed SSL/Community Service form to Helen Domenici at Helen@steppingstonesshelter.org. If you have the option to send your request electronically, please do. It can take up to 5 days for the form to be signed and returned. Sign up below to make dinner or lunch.
Dinner: https://www.signupgenius.com/go/409044fa5ae29a4fa7-dinner
All other off-site activities that a youth volunteer seeks to gain SSL hours must be pre-approved in advance by Helen Domenici at Helen@steppingstonesshelter.org. Examples of off-site activities that require pre-approval include coat drives, baking, and sports wear.
Students age 15 years or older can also earn SSL hours by providing in-shelter tutoring, child care, or playtime with the kids.
---
Are you interested in volunteering? All volunteers will need to complete the following forms.
Individual volunteers from groups do not have to fill out an application, but do need to sign and complete the below form.
Please send your completed application or any questions to Helen Domenici, our Volunteer Coordinator, at
Helen@steppingstonesshelter.org
or fax to (301) 762-0040.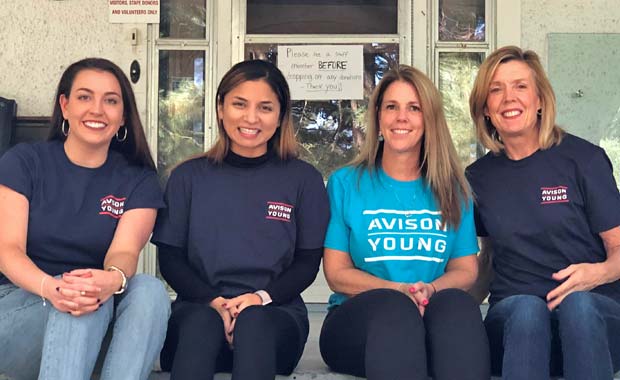 Volunteer Opportunities
We welcome individual volunteers as well as group volunteers to help Stepping Stones in a variety of different ways.
Board Committee Opportunities
Stepping Stones is managed by a Board of Directors, and we are always on the lookout for committed members of the community who are interested in a variety of service opportunities on our Board.