Donate In-Kind Goods
Donations of goods, clothing, and food are accepted every day of the week between 9:00 am and 6:00 pm. Stepping Stones Shelter is located at 1070 Copperstone Court, Rockville, MD 20852. Upon arrival, ring the front door bell and staff on duty will accept your donation and provide you with a tax receipt. Please sign our donation log located on the porch. Donations may also be delivered/shipped.
Please donate with dignity. We cannot accept expired food, out of season clothing, partially used toiletries, stained clothing, used baby gear or outdated household items.
Urgent Needs
Standard donated items we are always accepting include the following: cases of bottled water; paper towels; toilet paper; plastic flatware; laundry detergent pods-only; new twin comforters and sheets; new full comforters and sheets; and new full body towels. For a detailed list of our most urgent needs at the present, click here.
You can also donate urgently needed items through Amazon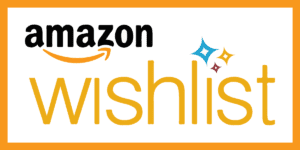 Gift Cards
Gift cards are tremendously helpful and appreciated. Residents directly benefit from gift cards from grocery stores like Giant, Safeway, Food Lion, or Aldi; gas gift cards, i.e., Shell or Exxon Mobile; or transportation gift cards from Uber or Lyft.
Clothing
We accept new or gently used, casual clothing (no suits, please) and shoes on a limited basis for children and teens and men and women under the age of 40.  We also need new underwear and socks for all ages and genders.
Refrigerated Food
We accept milk, butter, eggs, cheese and other staples on a small scale (due to limited cold storage space).
Non-Perishable Food
We accept canned goods, dry cereal, snack food, granola bars, pasta, peanut butter and jelly, coffee pods (Keurig type), ramen noodles, macaroni and cheese, hearty soups, and more. Please check expiration dates before donating; we cannot accept food that is past their expiration date.