---
Because of the overwhelming generosity of our surrounding community, it has become apparent to us that we need to improve our donation process in order to; 1) manage the volume of in-kind donations more effectively; 2) communicate our needs with more consistency; and 3) provide clarity to our donors and staff as to which items we do and do not accept.
Continue reading
CLICK HERE to view our 2016 Donation Policies  
---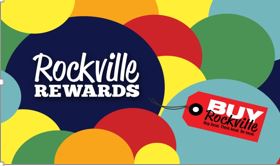 Rockville Rewards is a discount card sold for $25 by area nonprofits valid for 1 year of discounts at Rockville area businesses. Stepping Stones is selling them again this year; 
100%
 of the profits go toward Stepping Stones programs to help homeless and former homeless families in our community. Discounts are good from September 1, 2015 to August 31, 2016. If you would like to see which businesses are participating and what deals are being offered, go to 
www.rockvillerewards.com
.
You can buy  your Rockville Rewards card right here on our website: Purchase Rockville Rewards Card
For more details Click Here
---
We had the honor of working with our past families to create this educational video on homelessness in Montgomery County sponsored by Montgomery County Media.