---
Our BBQ fundraiser was a great success!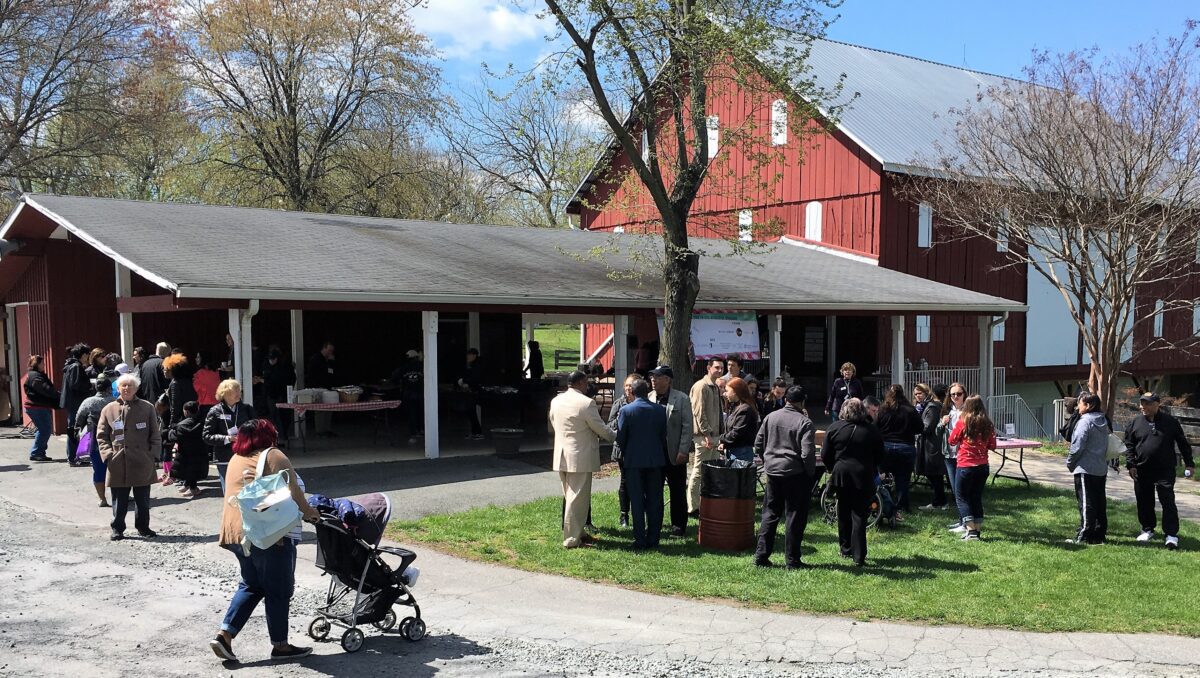 Our BBQ fundraiser was a great success! Despite the chilly weather over 200 adults and children came out to Smokey Glen Farm to support the shelter! Our family fun day was filled with delicious BBQ, food and beverages; children had their face painted, jumped in the moon-bounce, played mini golf and other games; and adults mingled with other Stepping Stones supporters, bid on silent auction items and even did some line dancing! Thank you to all our Sponsors. 
Click Here for more pictures and information.
---
Brunch & Wellness Workshop Brings Resources to Shelter Residents
Our brunch and wellness workshop hosted by Montgomery County professional women provided a delicious breakfast by the Omelet Chefs and provided health and finance education to 15 adults while children created memory boxes (made out of old cigar boxes) and played games with volunteers. All participants left with gift bags filled with goodies! Thank you to this dynamic and "getting it done" group of MoCo professional women. 
---
2018 Donation Policies
We are so grateful to our many donors who keep our supply closet full. Thank you so very much. Please contact Jadelle at Jadelle@steppingstonesshelter.org
for any questions about in-kind donations, and please remember to donate with dignity!
View our 2018 Donation Policies  
---
We had the honor of working with our past families to create this educational video on homelessness in Montgomery County sponsored by Montgomery County Media.